Halloween 2013
October 31, 2013
Last year, Hurricane Sandy struck around this time, which is why Halloween celebrations were mostly cancelled in the city. This year (after news that it might be cancelled once again because of budget issues), the famous parade in Manhattan took place in full glory. And I got to watch it for a bit.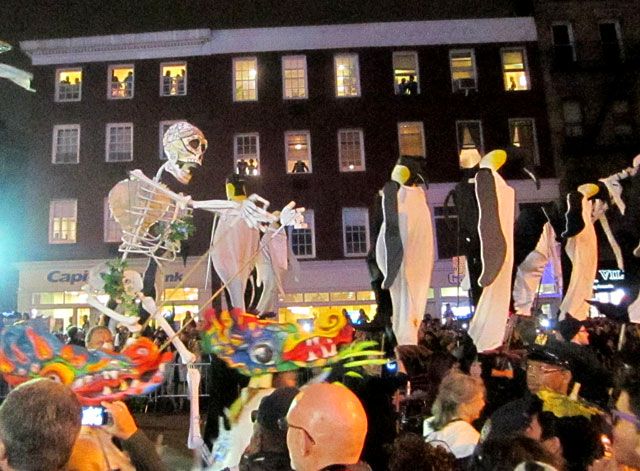 Please excuse the grainy pictures
After much thought, I decided to dress up like a zombie nerd, both relevant characters today. Halloween for me is a time to be your scary self, and I wasn't going to get swept into the commercially sexy route that's taken by many. No sir, I was going to look scary.
It was funny, because on my way to the parade, for the longest time, I was the only person in makeup in the subway! Being a working day, most people were on their way home from office. However, the closer I got to the parade, the wilder people's outfits got and I felt so much more comfortable. Insanity does love company.
The parade was fun and full of energy. The people walking in the parade, as well as the ones in the crowd were very thoughtful of their costumes. However, after a while it got super crowded and crazy, which is when I left. I got my dose of spooky for the night, with a few grainy shots to remember it by.