Wall Art Project
March 28, 2012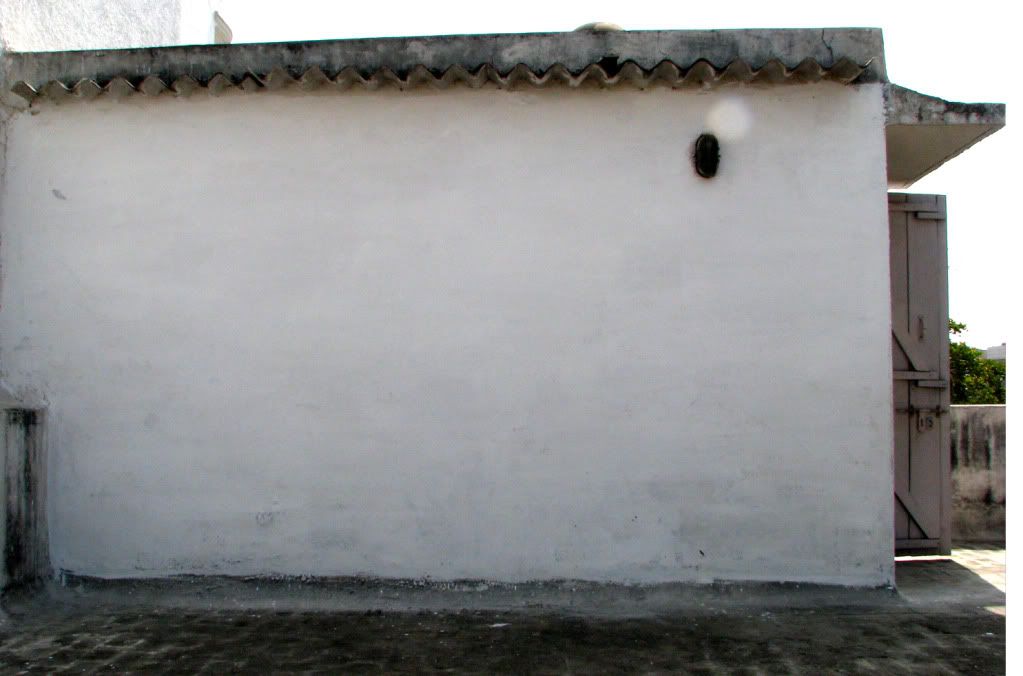 This bare wall would stare at us constantly, and it's a surprise we didn't notice earlier. It all started one day when mum and I were driving through the city, enjoying all the street art which seems to have gainer popularity in some parts. It made me want to get out in the middle of the night and paint something of my own, an idea that didn't really excite mum (who could see that coming?) So, as a compromise, and to fulfill my desire to paint a wall, we chose this blank canvas of a wall at home and got started. We'd work on it whenever we had the time since we weren't in a hurry. We knew that since it was our first, we shouldn't be too ambitious. So, our color scheme was simple, as was our sketch. We are really proud of the outcome. The bright colors bring an instant smile on our faces!
Here it is!
Also, I took pictures of us working, which was tough since at the time I didn't have a tripod and had to use a tall, rather ancient showpiece found at home. Then, I made a simple stop-motion, something I had wanted to try for the longest time! I didn't have time to learn the professional software but Windows Movie Maker didn't fail to give me the essentials to make one. Take a look!
Wall Art Project from Priya Savoor on Vimeo.