Through the narrow lanes we go
March 10, 2012
Walking through the lanes of Old Delhi can be a real task. Cycling through it is a whole other. Today, I got a chance to do both! An early morning allowed me and a friend to explore the unfamiliar part of the city with the people from Delhi by Cycle. Having heard about it from a friend, we were eager to experience a view on wheels, and today we did!
The tour began at an old parking lot, which did a good job in giving an idea of the sights of the rest of the tour. At a far end, all the bright orange cycles stood, waiting for us. My biggest concern was my lack of cycling in the past, well almost decade I would think. But a few laps around the parking area was enough to extinguish my concerns. The tour then began with us cycling through the narrow lanes of the walled city. Even at that time of the morning, there were many hurdles to avoid. All these obstacles made it more fun, I think. It felt a bit like being in a video game, having to cycle through people crossing suddenly, cows parked in the middle of the road and autorickshaws competing to get ahead.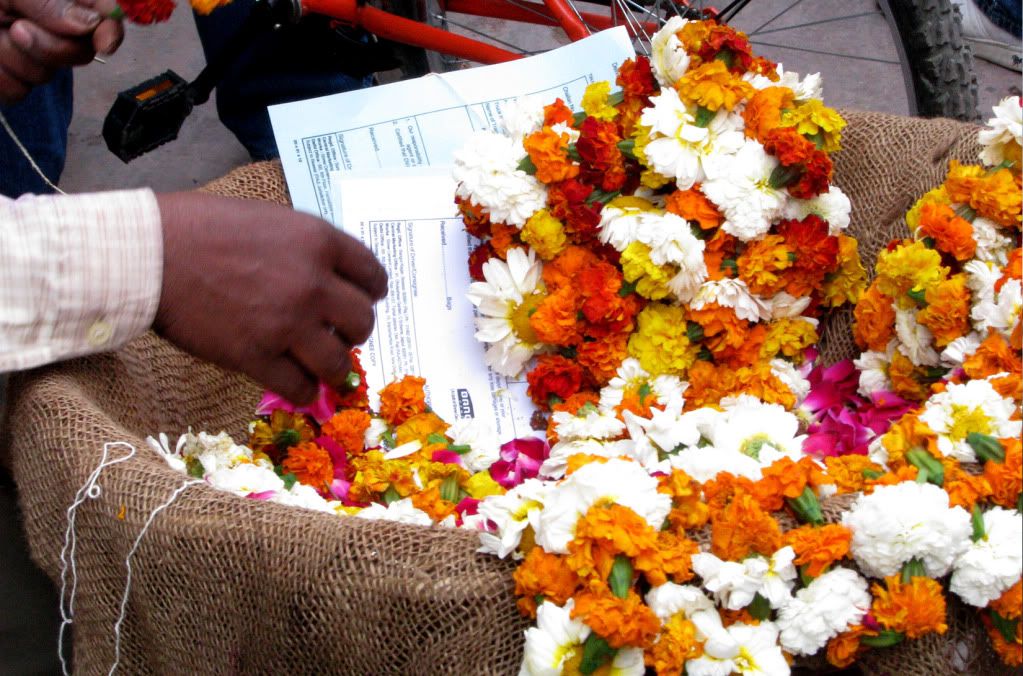 Our first official stop was at the spice market of Old Delhi, which we were told is the biggest in Asia. This piece of trivia was proven by the fact that we could smell the spices from miles ahead! Though the sights of big gunny bags of dried chilly is interesting, standing in that atmosphere is certainly not. The potency of the spices was apparent because from the minute we stepped in the area, none of us could stop coughing and sneezing (and we all became monosyllabic for a while). I did get some good shots there, so no harm done.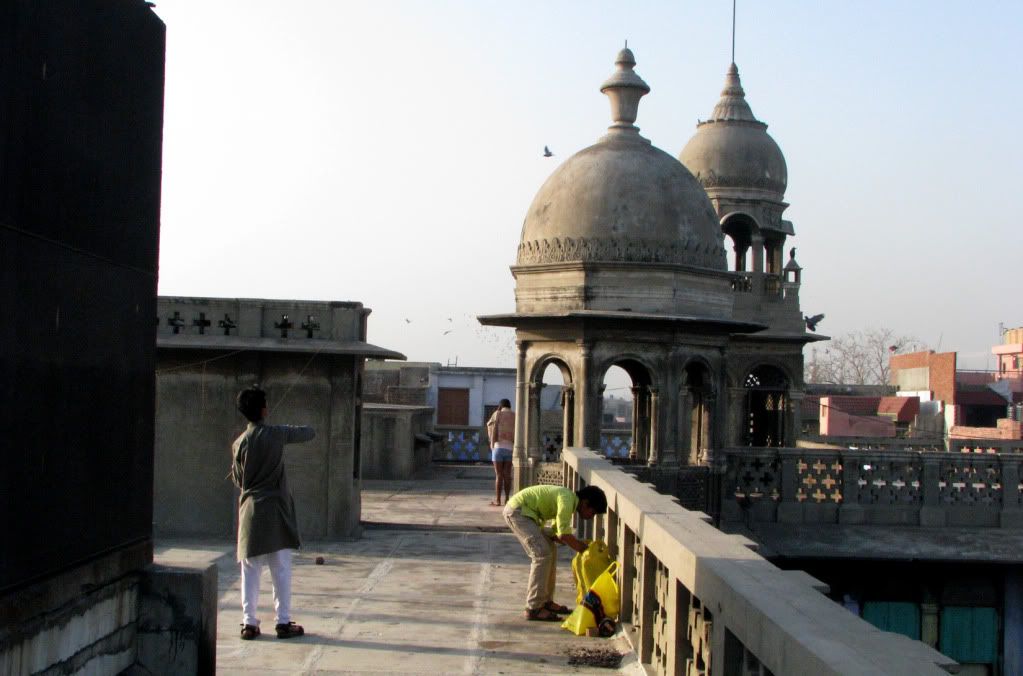 After this, we cycled to the Oberoi hotel area, where we stopped for tea. This was followed by a cycle past Red Fort and Jama Masjid. We then headed back to the narrow lanes to our final destination, Kareem's restaurant, where we stopped for breakfast. By the time we were through and on our way back to the parking lot, all the shops in Old Delhi opened and we reached a new level in our video game. The obstacles now included buses and trucks travelling in zigzag patterns, butchers carrying buckets of meat across the road and many more people, cows and autorickshaws to avoid.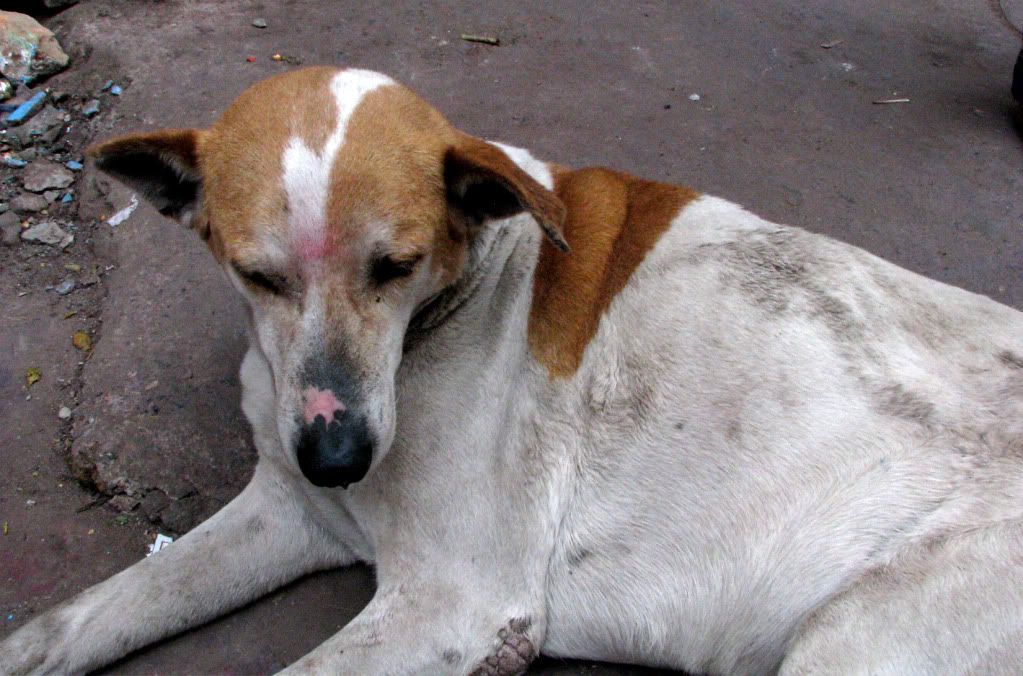 It was good to see this guy enjoying a leisurely morning, though.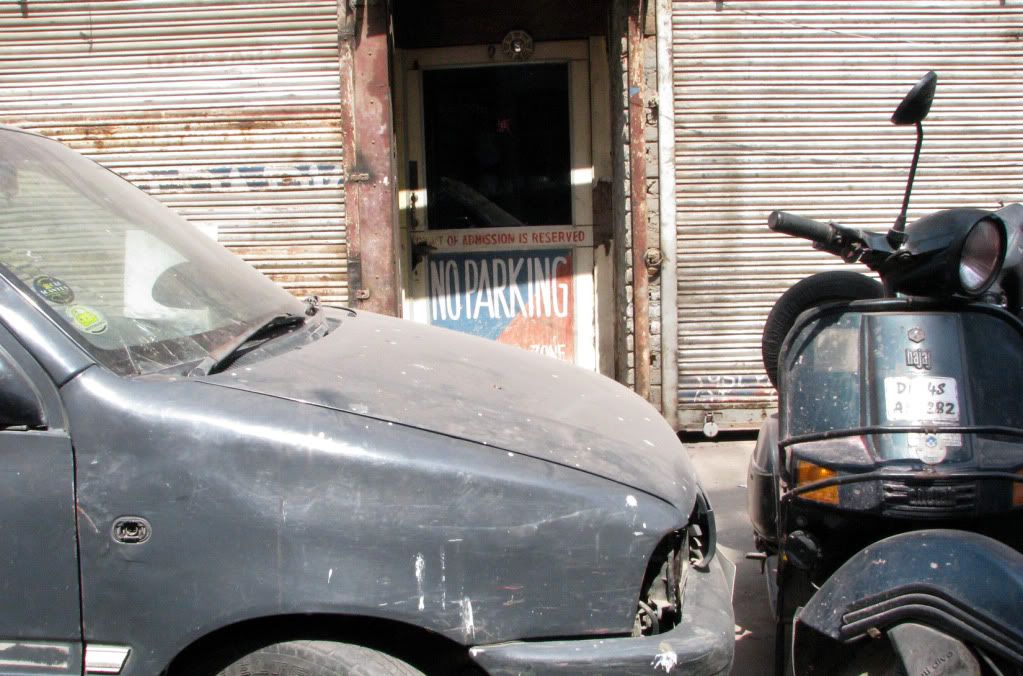 The streets of Old Delhi are certainly oozing with character. They have aged with the hustle-bustle of everyday life and parts seem like they try their best to hold on to the times of the past. In many ways, they do. I felt like I had entered a whole new place when I traveled through it, even though I've spent most my life in Delhi. It really goes to show what all one can find quite close by. It felt oddly liberating cycling through parts of the city. All in all, a good experience.