Evenings at sea
March 30, 2012
Well, I am thrilled! As I quite recently discovered,
the wall mum and I painted
works perfectly as a background for photographs! It already did the job of fixing a foul mood with its bright colors. We are now on a lookout for other parts of the house to paint (it becomes an addiction, I tell you). I also want to do something along these lines in my room, which is already a plethora of colors and patterns, so let's see how things go.
Something else that helped brighten my otherwise dull mood today was this lovely vintage dress I snagged off the local flea market. It was a while ago and I was walking by when the pattern literally called out to me (well, maybe not literally). With summer almost here, it is the top contender for my favorite this season.
In other news, I downloaded a dictionary app on my phone the other day. It was a good idea as I can now conveniently search meanings of words I don't know while reading books. The app has an additional feature of the word of the day. Today's word was
eudemonia
, which means a state of happiness. Relevant to the plot, eh?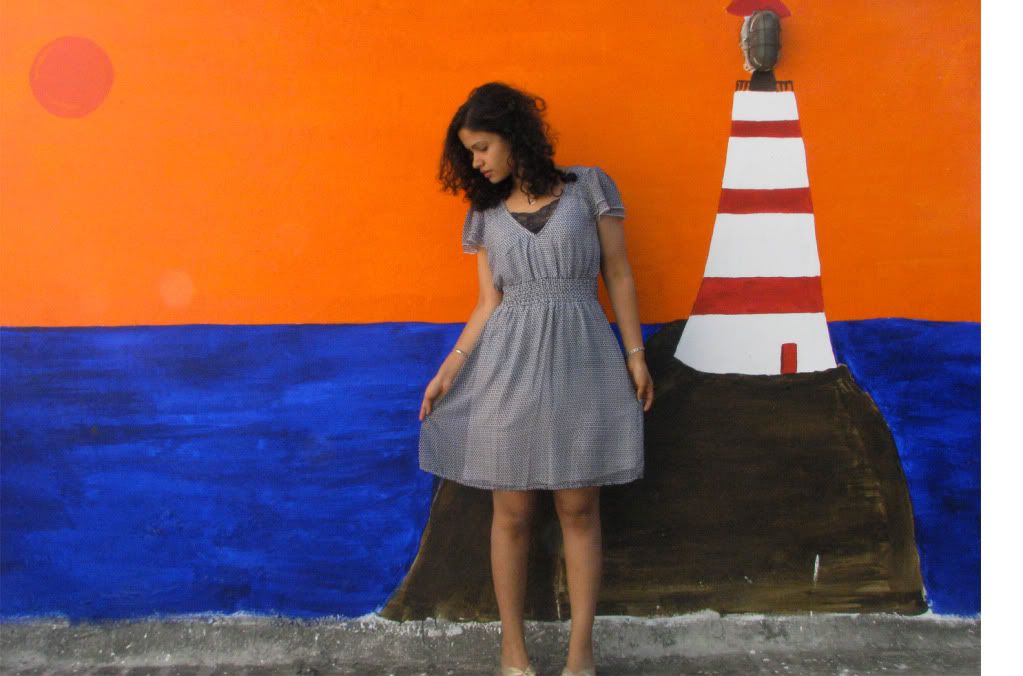 The multiple-me picture looks so dorky, it made me laugh out loud! So, I figured it would get a few chuckles from all of you as well. And what better way to start the weekend?