Tales of the book club - Thriller
March 18, 2012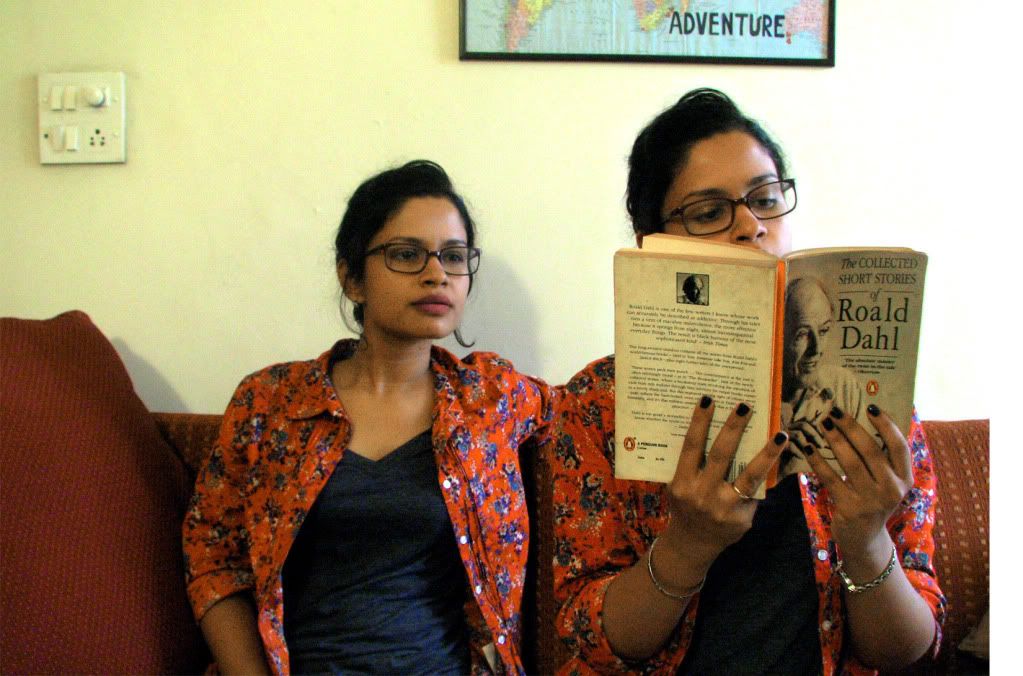 Yes, the multiple-mes will be around for a while. But only one of us attended the monthly
book club
meet at Kunzum Cafe. It was for the best, since today saw many more friendly faces willing to discuss books. The theme, as I mentioned earlier, was 'thriller'. I chose to talk about one of the many written by Roald Dahl, an author whose work (whether for children or otherwise) I will never tire of reading.
When deciding on a book to read, I miraculously found a big fat book of Roald Dahl short stories lying in a shelf at home. It contained all the stories I wanted to read and many more. For the sake of the discussion, I chose
The Landlady
. Although it certainly falls in the appropriate genre, one can argue that the plot is not enough to cause much of a thrill since we have now been exposed to much worse. But the enjoyment of reading a book that doesn't really say anything upfront but still creates intrigue far surpasses the in-your-face action.
This particular story is about a young man who travels to a small town for a job. Reaching his destination at night and without a place to stay, he chances upon a bed and breakfast. The landlady of the b&b welcomes him like she knew he was to arrive. It is only after he settles down does he realize that all is not right with the place, especially when he looks at the guest register. Well, I hope I have been mysterious enough. I wouldn't want to disclose the details, because I doubt I'd do justice to the writings and I think it's more enjoyable to read!
Next month's theme is
mythologies of the world
. It is an attempt to get a glimpse of some other cultures and their beginnings, so it will definitely be interesting.