A round of the room
March 20, 2012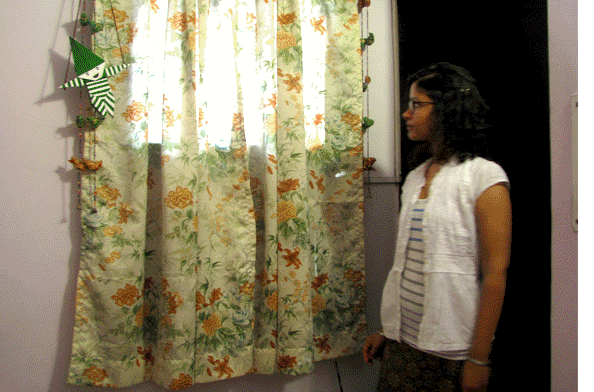 Photography by mum
As promised, I bring you a view of my room. Some time back, it was pretty much the bare minimum. However, for the past few months, I have been constantly filling it with the most random items (boy do I use that word a lot). I think it has reached almost a saturation point, being as cozy (read as small) as it is. I am very happy with what all it contains, and I think almost each item there has a story to it, or a memory attached. So, it is my favorite room in the house.
The other day I saw the coolest website for
Travel New Zealand
, where basically as you scroll, the frame on screen changes. Though that was a very major project, with a big team and professional equipment, I wanted to give it a try. So, I figured instead of a vertical move, I'd try a 360 degree one. I must give most of the credit for the result to my wonderful mum, who basically handled the camera while I acted silly at various parts of the room!
The best part of the room would have to be the desk and wall of memorabilia. It holds letters and cards dating back about ten years, postcards from various places, a really old globe, books,
the photograph holder I made
, tickets, and a wedding invitation!
The little doll was given to me by dad many years back. He got it on one of his various business trips abroad. Switzerland from what I remember.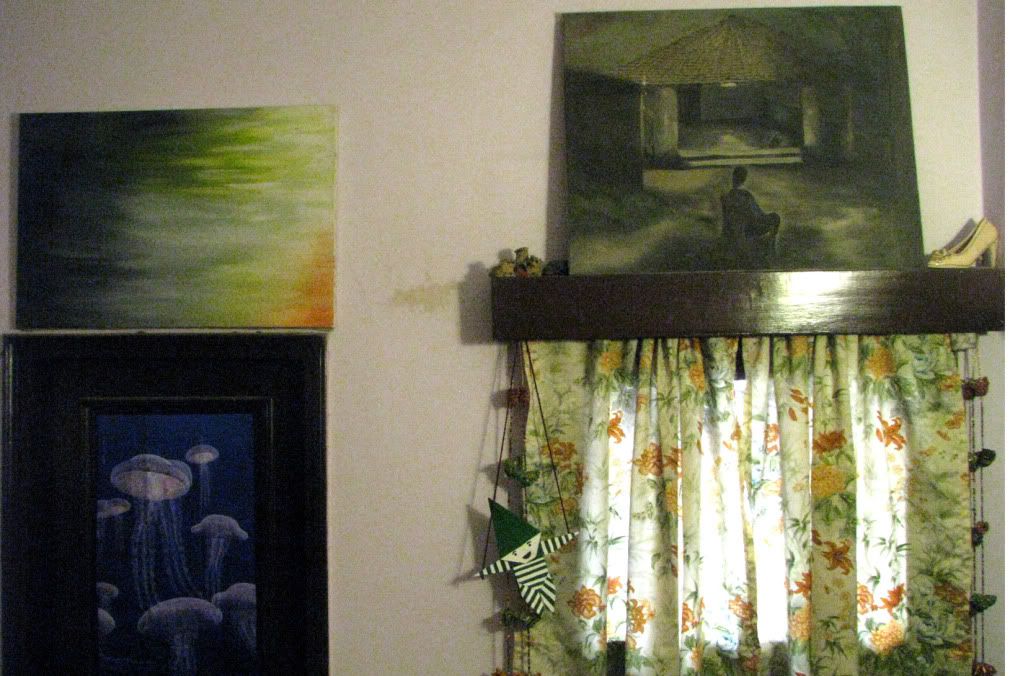 All the paintings in my room are mum's creations.Watching her paint is something I've always associated with my childhood.
Even though I am happy with my room right now, I still think of different things I could do here. Some are simple projects, but others require some time and effort. So only time will tell which ones get executed, and how well they do. For now, I shall watch the 360 degree view gif till my eyes tire.