Weekend wall art
April 15, 2012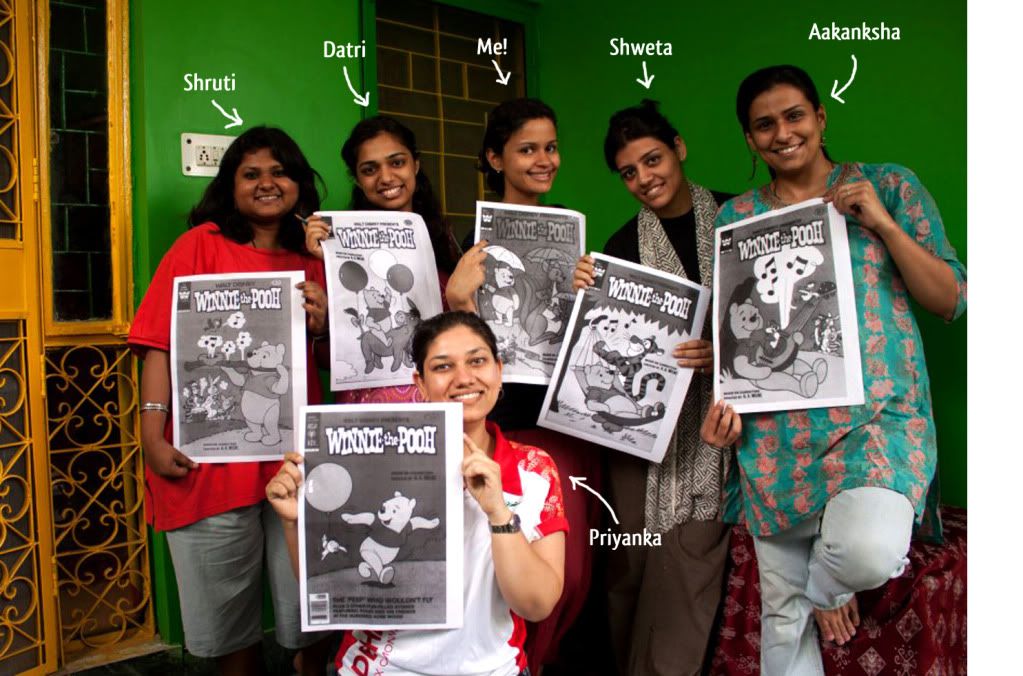 When Aakanksha from
Bucket List Incorporated
mentioned the opportunity to paint walls of a playschool, I was more than ready to get in on the plan. The group began as a means to get out and do all the things each of us want to, but end up putting off for 'the future'. The first task chosen was Shweta's wish to paint a wall mural. The fact that we painted the walls of a playschool only sweetened the deal, as it gave us a chance to use the brightest colors in the tub as well as imagine the joy on the faces of the little ones that would come in the next week!
We met on Saturday and quite optimistically set out to complete the project that very day. By evening, our misconception was well addressed, and the event turned into a weekend project. It was a great idea, and a lot of fun. Everyone drew on all the walls, painted and detailed different parts of the various characters, so it was in every sense a group initiative (It was but a coincidence that I was photographed at the same location at separate points of time!) And it was a joy to see the completed work!
And the result of our tryst with the pencil and paint......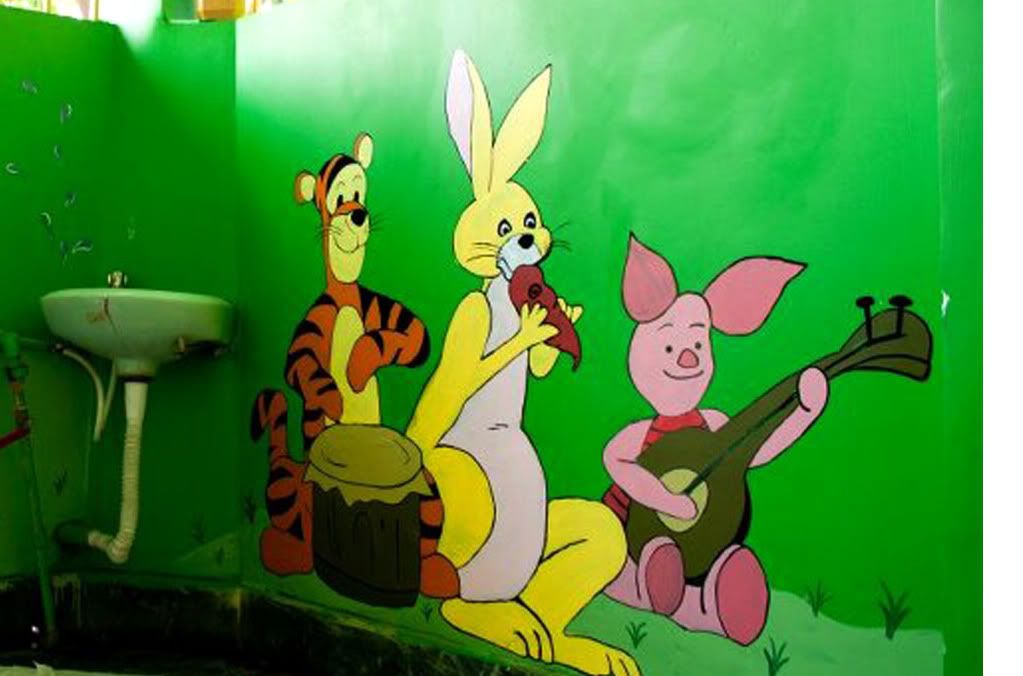 All photos courtesy: Priyanka Singh