DIY tiny notebooks
April 12, 2012
Clearing out the closet has many side-effects. One, as seen in the earlier post, is a quick trip back in time thanks to some amazing
childhood memorabilia
. The other is a surplus of supplies for diy projects! Sorting through the various random items, I found many half-used notebooks, brown paper envelopes, and rolls of tape (I told you it was random.) Thanks to
A Beautiful Mess
, seeing all the items together prompted me to make these little notebooks. As it turns out, they're great to keep in your bag or next to the bed to note down sudden spurts of creativity. And as it will turn out soon, they make nice impromptu gifts for friends. They are also very simple and quick to make.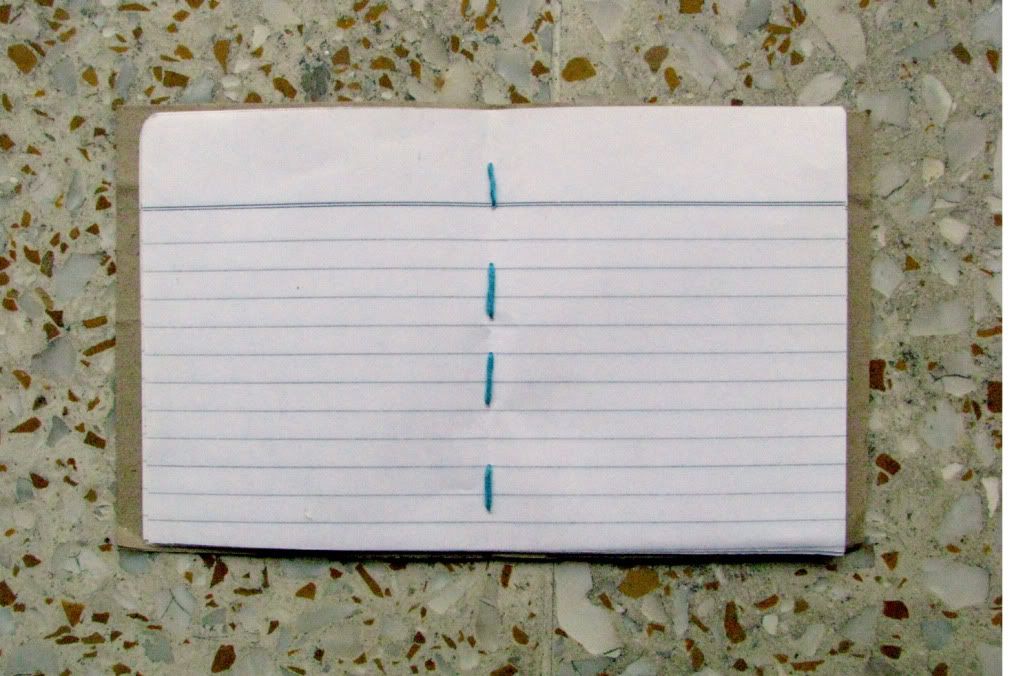 Begin by cutting the notebook paper to a more compact size. Keep in mind that the paper will be folded in the center, and use about 10 sheets (they will result in double the number once the notebook is made). Cut the brown paper to a size slightly bigger than the pages. Stitch the center to form the spine of the notebook. Use colored tape to cover the stitches on the cover (I used green).
Now comes the fun part, the decorating! I printed out some of my favorite pictures taken from the last few months (which you would have seen on this blog). The best part about this project is that it recycles materials that would probably have been disregarded. I've only completed a few of the many I plan to make. Will update as soon as the others are done!