The girl in the red tights
April 09, 2012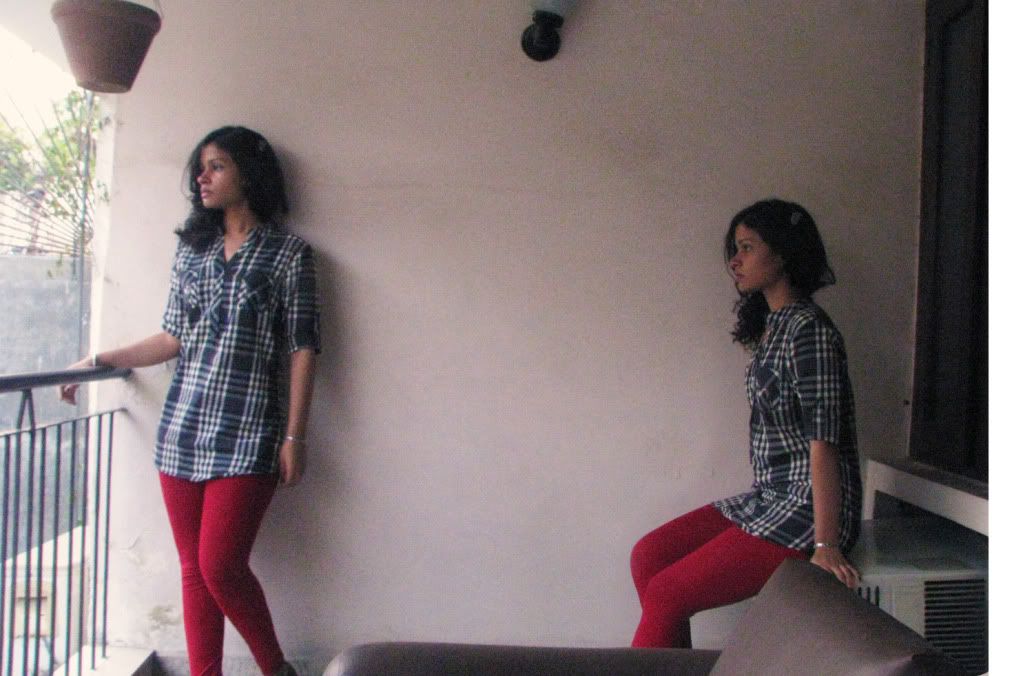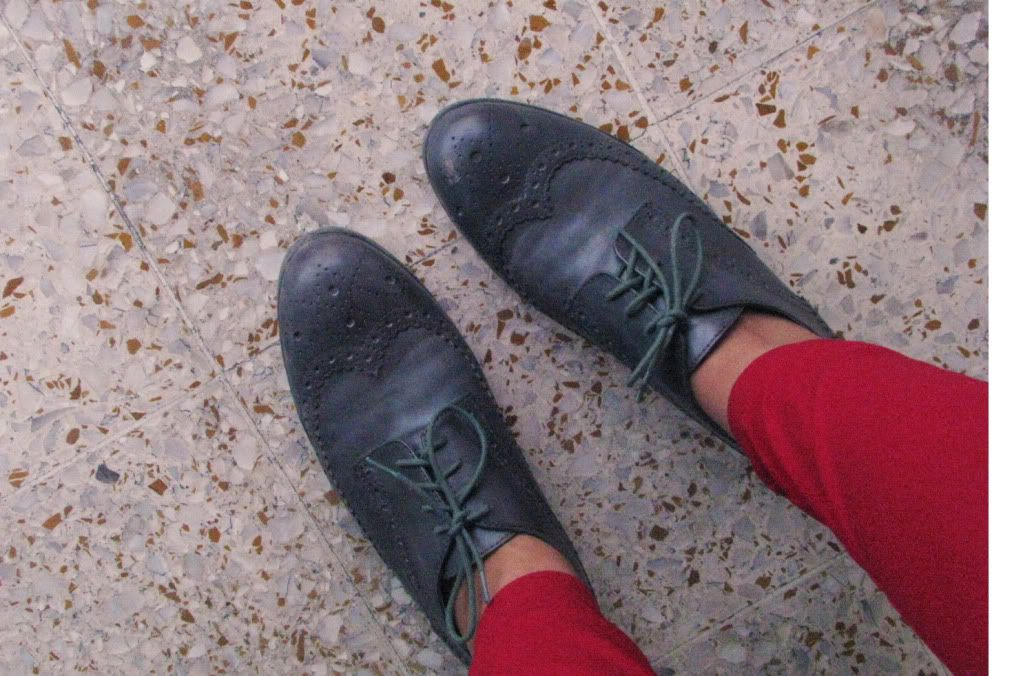 Happy Monday, everyone! I hope everyone had a wonderful weekend, and for those who didn't there's no need to fret, the next weekend is some days away. My weekend was quite fun. I got to meet and hang out with some really good friends, and for a few hours it felt like I was back in college. We don't celebrate Easter but incidentally we had family over for dinner that night, so in a way I guess we did celebrate it this year.
I apologize for the grainy photos, they were taken around 630 in the evening, just before I went out on Saturday. I usually take my pictures in natural light and am not a fan of the camera flash. So, I tried to take advantage of any light that was present. Apart from my obsession with all things red, the tights are also a conscious effort to avoid jeans this season. It sure is getting hot out here and the thought of wearing jeans only depresses me more. So yes, a week and counting.
In other news, I started reading A Brief History Of Time by Stephen Hawking. Although some parts of it went way over my head (which I had to read multiple times to understand), the book sure is interesting. It begins with a look back at how our concept of the universe has evolved and gone through a process of trial and error to reach the conclusions we have now. The quest for the answers started as far back as 340 BC, how amazing is that?! I still have a large portion of it to read, but I would suggest it to absolutely everyone. We should all be aware of the universe around us. For example, did you know that the Sun is a million times as big as the Earth? And as compared to the
largest star in the observable universe
, it is but a spec! Sure is a humbling feeling.