DIY notebook sleeve
April 02, 2012
Another story which is relevant to the end result is the one of the pajamas that tore way too early in their lifespan. I figured they'd be a wonderful addition to my summer wardrobe, but that dream was snatched away before summer even arrived (cue the sad music.) So, I had with me some spare cloth with a pattern I liked, and a book that needed a cover. And voila, the idea of the notebook sleeve was born.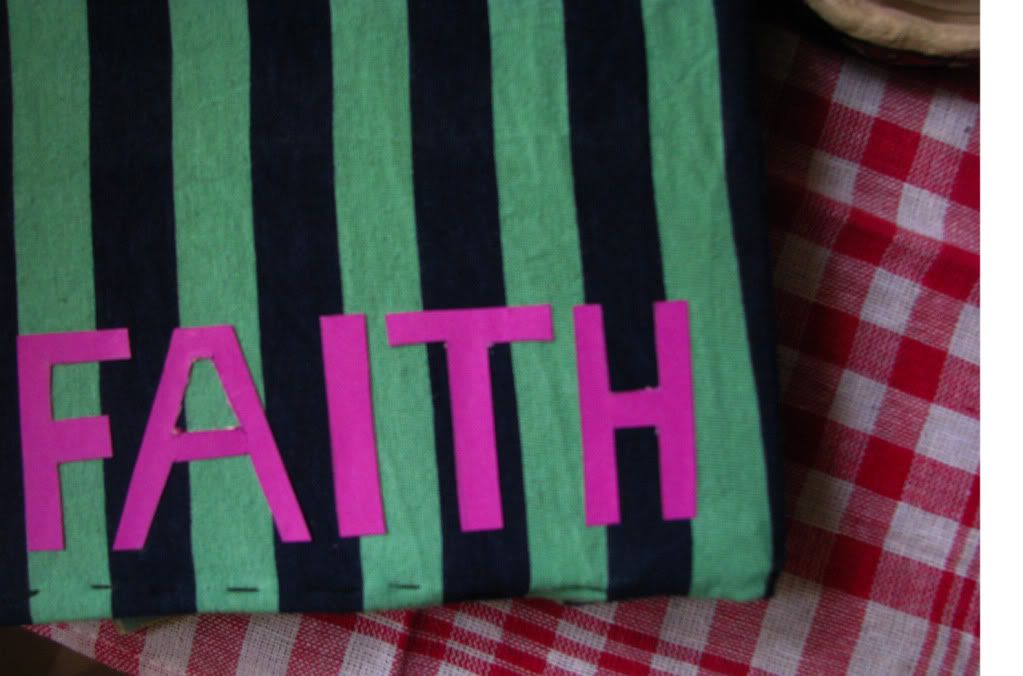 The cloth must be a little bigger than the book and must also account for the side fold that you need to make that will hold the sleeve on the book. Once it is of the right dimensions, fold the sides slightly (a few millimeters) and stitch to make it even. Stitch the folds of the sleeve by placing the cloth inside out on the book, to get the right fit. Once you have done so for both folds, straighten the cloth and fit it on the book.
I also cut out the word 'faith' and stuck it on the sleeve. It was a way to hold on to the best part of the original cover, as well as the story behind why I had it. A noticeable hindrance in the project was the unavailability of a sewing machine as well as my lack of sewing skills, which resulted in extremely uneven, zigzag stitches. But call me an optimist, but I think it adds to the design. The project is very simple, and a great way to use cloth that may just be lying around getting bored. So, give it a shot!