A week in photos
July 15, 2013
The last week was all about food, family, friends and falling ill! I couldn't document the entire week (or to be honest, on some days I forgot), but here are some snippets of the week that was.
We tried a new restaurant my sister found through Zomato (what would we do without internet, I ask!)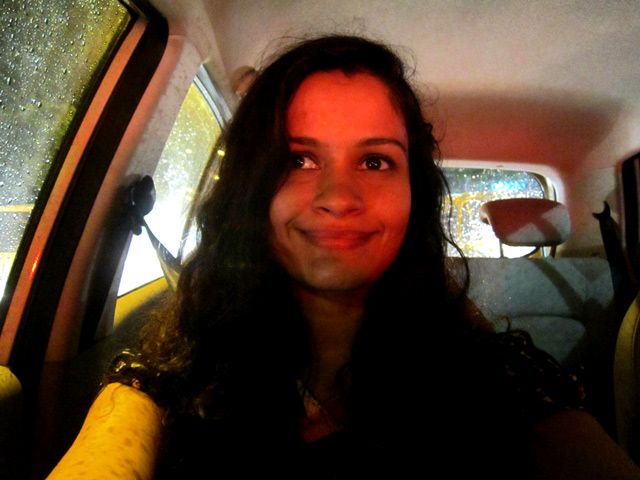 I got stuck in the rain, but kept my cool by clicking pictures of myself and listening to songs on the radio. Crisis averted.
It was mum's birthday! So there was cake, wine and some yummy Chinese food.
And on Saturday was the big family dinner. Since everyone was in town (which is sort of a rare occurrence), we got together for some barbecued food. It was so much fun!
Unfortunately, the next couple of days were spent in bed fighting off a fever. But the germs have been destroyed, and there's no point fretting about the past, so I look forward to a fun week ahead.