26 before 26 :: Riding around Greenpoint
September 05, 2013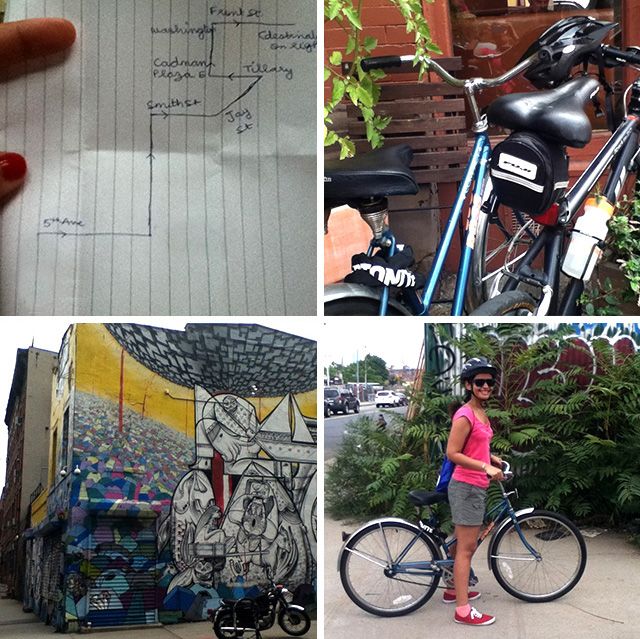 Last weekend, my cousin (whose
book is coming out
!) suggested we take advantage of the weather and long weekend and explore parts of the city on our bikes. Brilliant idea! So bright and early on Sunday ( I say early, but that's very debatable) I mapped out the route to where I was to meet her on a piece of paper. I call it Google maps for the not-so-tech-savvy. As soon as I started on the route, I felt the adventure of it all. There I was doing something new, and it gave me such joy!
We met at a point in Brooklyn and cycled to Greenpoint together. As we went on, we could see the landscape change around us. Slowly, we were surrounded by art on walls, and quaint little shops and cafes (Some with the cutest names. 'Baguette-about it', I mean, come on.)We rode close to the coast so we got glimpses of Manhattan, and what we saw around us was such a contrast.
We stopped to fuel up, after which we rode around Greenpoint before getting back home. I came back totally drenched in sweat, pretty tired, but with a great sense of accomplishment. It was a Sunday very well spent. It's in my
26 before 26 list
to explore five new places in NYC. So yeah, one down, four to go!