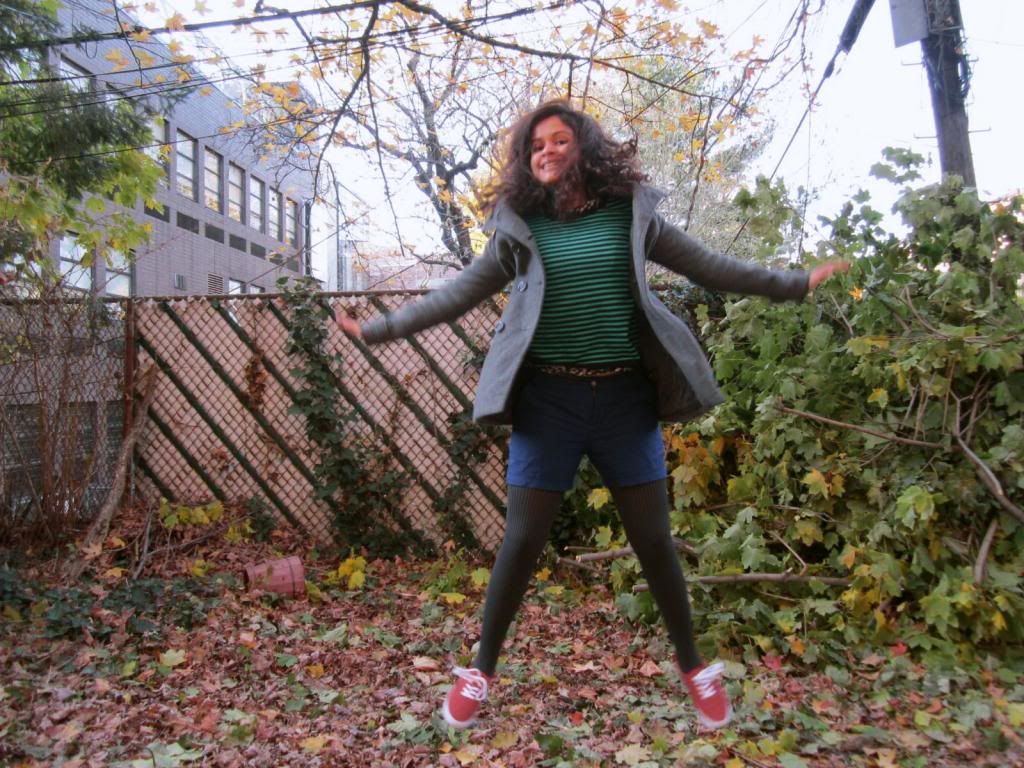 I was dressed for the web today, and it felt right because I was mostly working on a web design project.
Inspiration is everywhere
. It was also one of those days where at the end of it you realize how you've done quite a lot. I worked on my project, went out for lunch, took some photos, started to clean the backyard, helped decorate a part of the house and met a couple of friends in the evening. Phew! Had I worked in a jog, it would've been my definition of a totally productive day. But it came pretty close.
Our backyard is a bit of a mess after Sandy's visit. In addition to that, the landlord sent people to trim the trees, and they left behind the pile of branches. So now we have a mountain of leaves and twigs on one edge of the yard. It's going to take a couple of attempts to clear up that area, but till then, I'll just jump around it.