Oh, Most dazzling precious treasure
February 02, 2012
As pretty as doorknobs
I have now become a permanent visitor of Hauz Khas Village. This is why, when a friend asked me for a location to meet, it was the first that came to mind. After we met, had a hearty lunch and some scrumptious desert, I took her around the unending maze that is this place. I also took her to
Khazana India
, which I had discovered some time back. A shop quite aptly named (Khazana means 'treasure' in hindi); this room of innumerable art and artifacts is a delight for anyone. One can spend hours going through all that it has.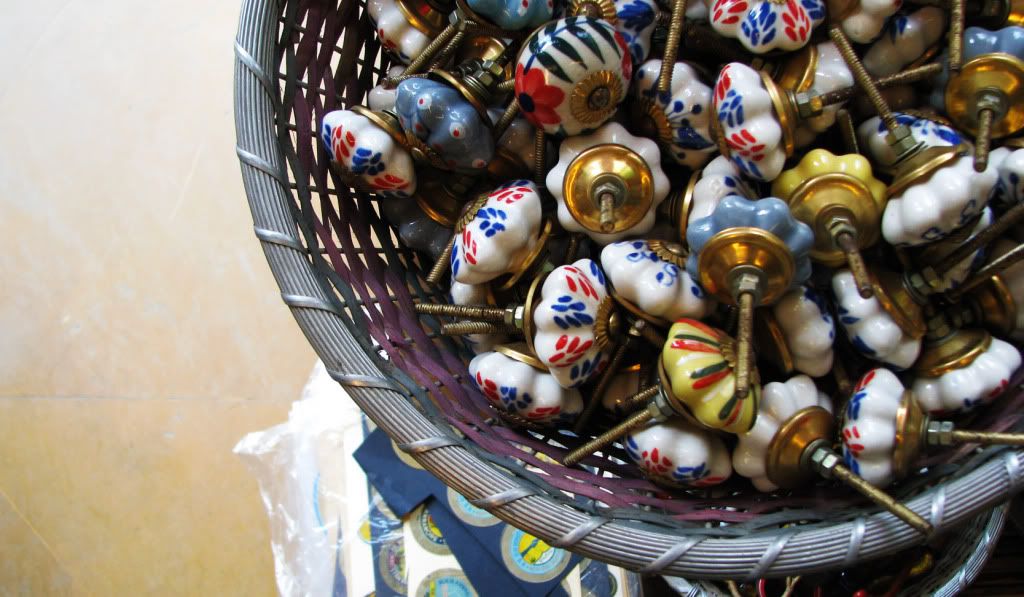 The owner, Mr. Sarna was nice enough to allow me to quiz him for a bit. Being in the export business since the 50's, he recognized the talent in the artist's hand at the time and collected various items of beauty. He also accurately predicted that in the coming years the art of the hand would slowly trickle down in existence, which made him treasure his possessions even more. With time, his collection of valuable memorabilia grew and he felt the need to send them out to the world again. This is how Khazana India came into existence.
As I sit with Mr. Sarna, he talks about the different antiques in the shop and the passion with which they were made. As he points out things around me, I am pleasantly surprised by his knowledge of all that he owns. I ask how he manages to do so, and he smiles and says it's because he picked each item out himself. He has such a personal connection to each item in the shop that he fails to name his favourite. He does, however, mention books kept in his office, such as an autographed copy of A History of India by Jawaharlal Nehru and the 11th edition of the Britannica. He talks of a self synchronized wall clock from the 1970s, which he is determined to fix. Lithographs from the 1800s are probably the oldest items there.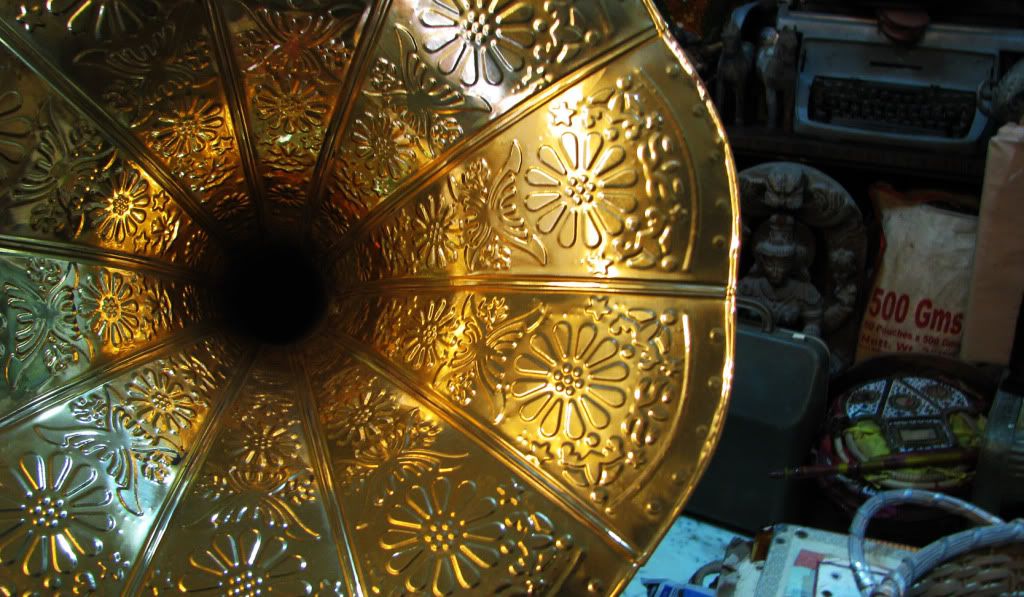 When he's not working, Mr. Sarna loves to travel. With a list of places so long it puts me to shame, he roams around the world and always picks up antique items that he feels are beautiful and appealing. A reason for this is the current fusion of Indian and Western taste. Another step in this direction is also a restaurant opening right above the shop. Being consistent to his love for vintage, he plans to decorate it with his acquired treasures (including fans with wooden blades from the early 1900s). If the energy of the restaurant is anything like that of the shop, it is sure to do well!
Khazana India is filled with almost everything one can think of, but my personal favorite is the big stack of vintage Bollywood posters. I am currently in possession of two such posters, one of Khilona (starring Sanjeev Kumar) and Guide (the Dev Anand and Waheeda Rehman classic) The first is painted in a style reminiscent to Impressionism (yes, I know a little about art movements). The other is sketched bright and loud. And I am in love with both of them.