Sick on a Sunday
February 05, 2012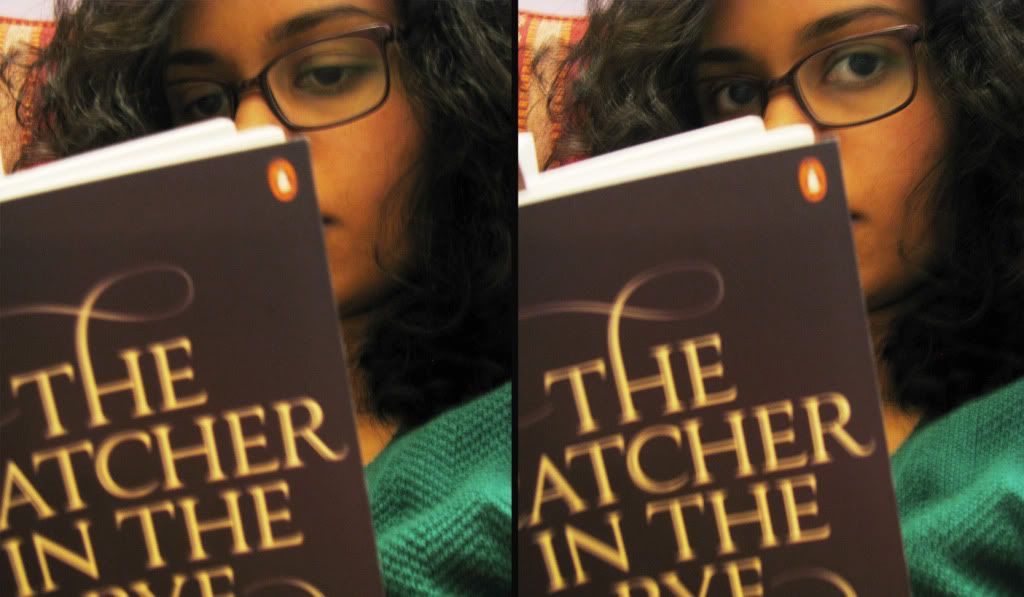 Being ill sure helps in giving you rosy cheeks
Isn't it the worst feeling to be sick on a Sunday? I am a freelancer, so the whole concept of weekdays and weekends doesn't really apply for me. But I am always aware of a Sunday, and the rules of the day (being as lazy as possible) still hold true in my head. However, this Sunday was a major disappointment, and I spent most of in a cold medicine induced sleep-coma in bed.
Now I am awake and neither have the will or the want to go out anywhere. So I am spending the remaining few hours of the day reading 'The Catcher In The Rye' by JD Salinger. It is helping me recover as much as any controversial novel would.
My bedside table is my nurse today, with all that I may need, including an old ceramic dog I fondly call Wooster (as in Bertie Wooster from the Jeeves series. He looks quite gentlemanly to me). In this drug induced state, I find a great desire to plan out my next week. However, all the visuals that come to mind are running on a treadmill while reading, and eating a hearty veggie salad. And I think writing about such topics would be as boring as actually doing them, so never mind.
I recently finished reading The Importance of Being Earnest by Oscar Wilde. I had read a part of it in school as a part of my English syllabus and always wondered how the story ended (don't ask me why I waited so long to find out. I won't have an answer). But in it, a character talks about having created a fictional friend called Bunbury, who is eternally invalid and is a perfect excuse to get out of social obligations (he called the act 'bunburying'). I would be the perfect Bunbury for someone right now.
I should hop back to shape in no time, no I'm not fretting about it. Here's hoping everyone else's Sunday was not a let down.