Colorful bangles
June 02, 2013
Well, I'm back! And I'll be good from now on. Well, I'll try. The past two weeks have been a haze. They were spent talking, planning and getting enveloped in the festivities. I'm ecstatic to say that this weekend my best friend got engaged to the love of her life, and my very good friend in a beautiful ceremony. I couldn't take many shots of the event (I hope to get some pictures from the photographer), but I have some of the preparation before the event.
The week before the engagement, my friend, her grandmum and I went looking for bangles to match people's outfits. We visited the area outside Hanuman mandir in Delhi.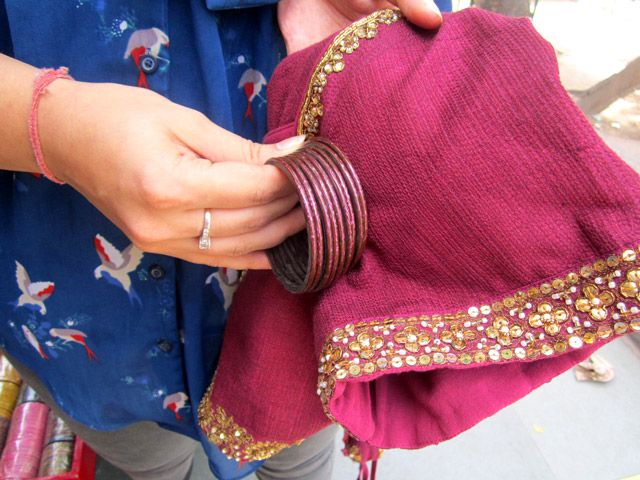 As can be seen, there were many colors to choose from. The bangles looked so pretty displayed in rows along the wall. Right beside it was a shop selling other items like bindis and flowers. Perfect.