A day spent at MoMa
March 07, 2013
Today I woke up feeling the need to do something different. So I promptly got ready and headed to a museum I was meaning to visit since I got here, which has now been more than 6 months! It was a good decision; my day was so visually stimulating I was lightheaded! I apologize for the poor quality photos. It was only once I came home that I realized that most of the pictures I took were in that irritating no man's land dividing clear and blurry. But I shall show them to you all; they are after all my souvenirs from my first visit to MoMa.
I didn't want to pack everything into one day, so I focused on the paintings. With the mission of being as succinct as possible while dealing with such a vast topic, I'll focus on four pieces.
Pollen from Hazelnut by Wolfgang Liab
I entered the museum to find a large bright yellow rectangle on the ground floor. I wondered what it was, but figured, hey, so I don't understand it, that's bound to happen. Later I found out that it was actually a special exhibit by Wolfgang Liab, who made it specially to be displayed in the inner atrium. It was made using hazelnut pollen (as the name suggests of course) which he collected from the natural environment around his home and studio since the 1990s. The artist is apparently notorious for using natural elements in his work, which always focuses on being simplistically beautiful.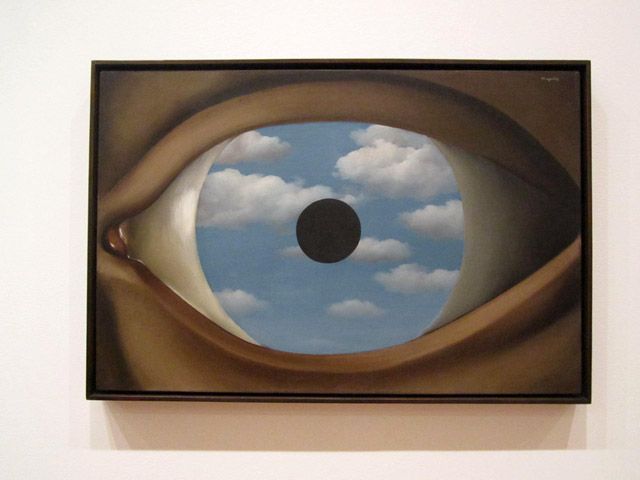 The False Mirror by Rene Magritte
My favorite art movement is Surrealism, which was led by French artist Andrew Baton from 1924 through World War II. He, and artists after him chose to focus on the superior reality of the human subconscious, to take power away from an oppressive society. This was my favorite piece in the exhibit. I couldn't help but stop and stare at it for a while. It felt like I was staring into another dimension.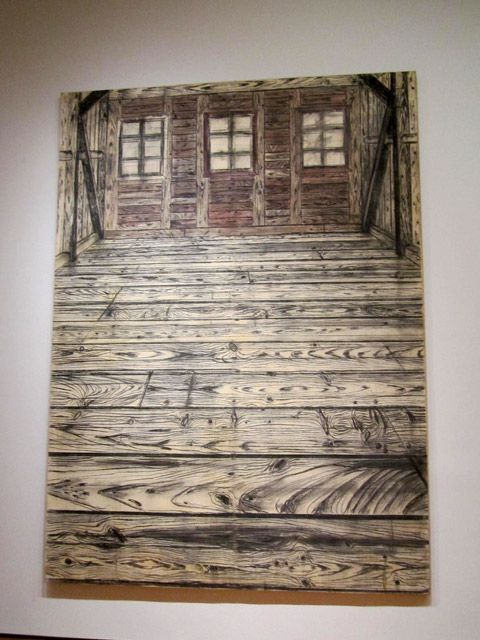 Wooden Room by Anselm Keifer
I don't remember which art movement this art piece was from, but it got me sitting in front of it and staring at it for five minutes. There was just something about this room, completely devoid of any extra elements. It was nothing except a structure but still brought out such a strong emotional response from the spectator.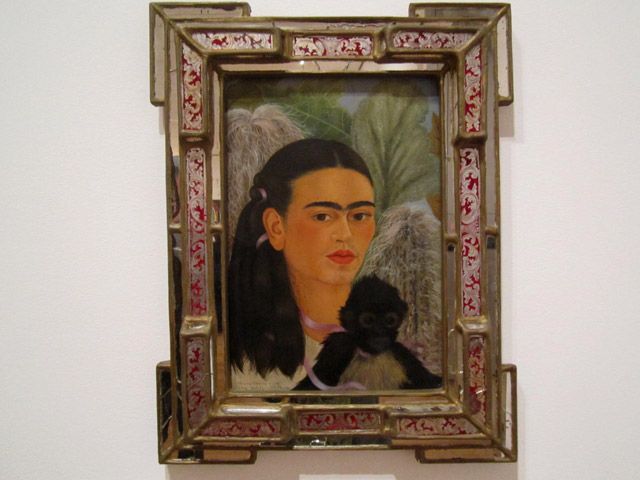 Self Portrait by Frieda Kahlo
I have always wanted to learn more about Frieda Kahlo, who has always been known as a strong and opinionated woman of the arts. Seeing her work certainly made her more intriguing. Her paintings tell stories of her life, many being self portraits.
After a while I stopped clicking pictures and focused on the art in front of me. I have a few more posts lined up about what I saw at MoMa, so consider this an introduction to the museum.