I get by with a little help from my friends
May 13, 2012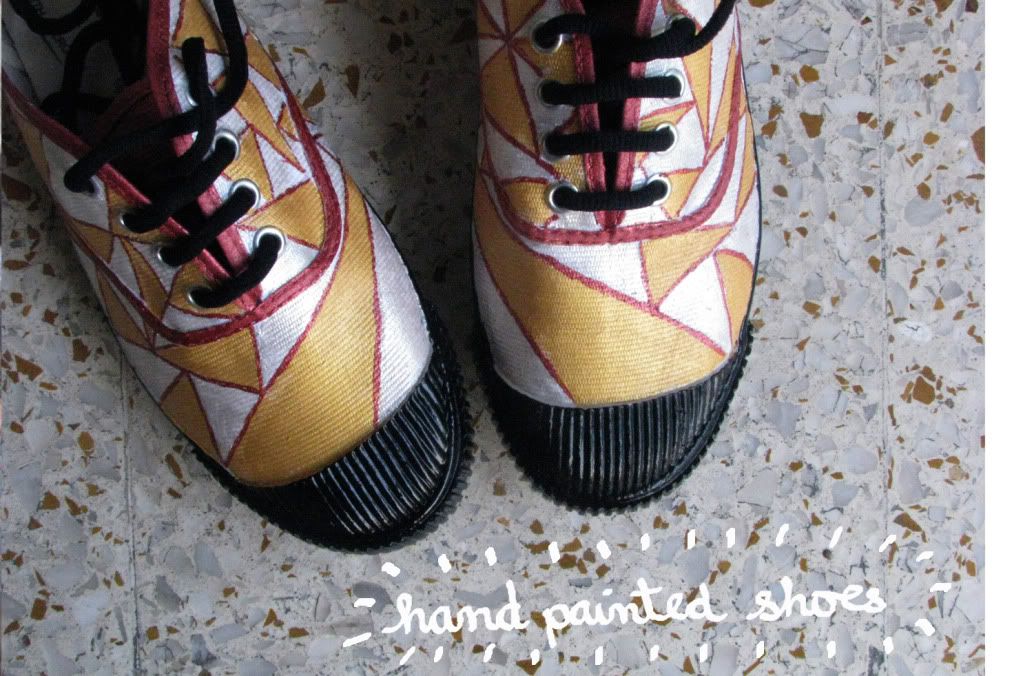 True, that. And seeing some of them after almost a year reminds me how much I really miss meeting them on a daily basis. The trip I was on turned out to be a college reunion of sorts (with some people still missing), and the excitement of meeting them got me preparing about a week in advance. I've always wanted to make gifts for friends, instead of roaming from shop to shop only to buy a generic item they'd probably have gotten on their own. Making gifts adds sentiment and thought, no? This opinion is also based on how one friend would make me flowers out of tissue paper for my birthday. I still hold on to them even though they're old and half torn.
A lack of time meant I couldn't make stuff for everyone, but I have the rest in mind and will be starting on theirs soon! These were the ones I made for three friends. They seemed to really like their gifts, which gave me so much joy I couldn't stop smiling! The painted shoes took the most time and effort, and had me thinking of quitting half way through (they looked really terrible to me at that point). I'm glad I stuck it out and completed them though. I also made some prints for a few other friends, but let's just stick to the handmade ones here.
Making handmade gifts was also on my list of 23 before 24, so that's one more thing to tick off! Yes, I will post the list soon, along with what all I've completed in it. For now I shall select another task I need to tick off soon.