Feathers and beads and hair, oh my!
June 12, 2012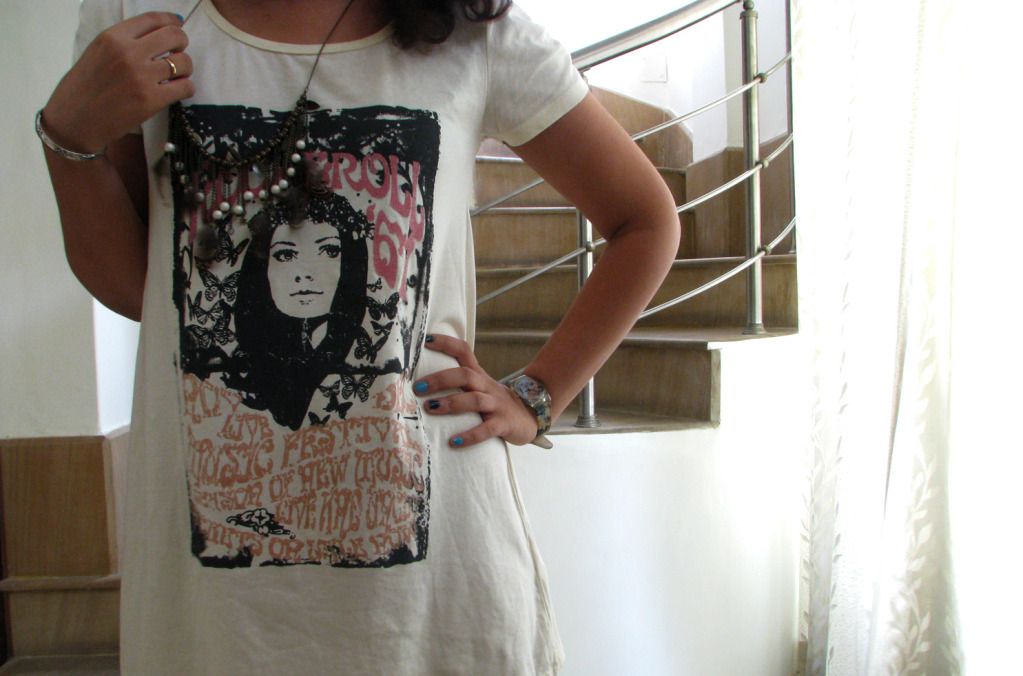 Feathers? Check. Beads? Check. Graphic t-shirt? Check. Big hair? Check. Colorful nails? Check.
Today I felt like bringing a bohemian touch to the wardrobe, and luckily I had a few items to steer me in that direction. Add to that an effort to take breaks from the laptop, and the mystery of the two-toned nails reveals itself.
In other news, as I may have mentioned before, the theme for the next book club is biographies, and I chose to read 'The Story Of My Life by Hellen Keller'. The book also contains all the letters written by her, and her teacher Ms Sullivan. It also has an extensive account of her education as a separate part of the book. I've completed the biography she wrote, which moved me to tears on several occasions. Her description of everything around her was so beautiful, and it was amazing to know how she perceived a world she had never seen or heard. Her teacher Ms Annie Sullivan, was the woman who took her out of her darkness, and the book made me respect her immensely. I am still to read the letters, but I look forward to it.