Bookworm Posts: It's Kind Of A Funny Story by Ned Vizzini
October 05, 2012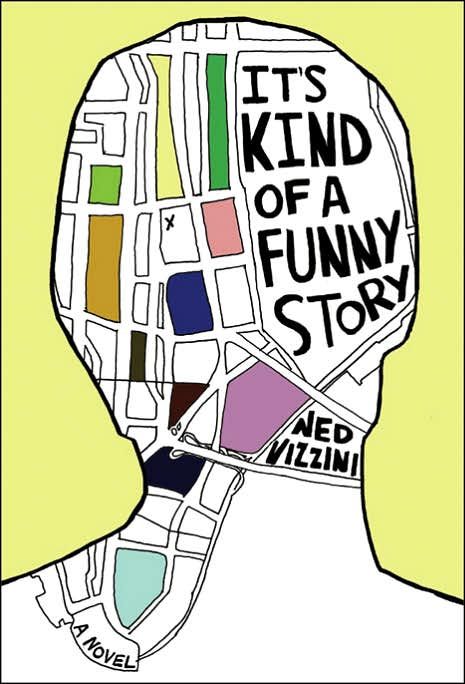 A little late in the day for this post, but better late than never so here goes. I attended a book club meet a week or so back, and it was a lot of fun. We discussed It's Kind Of A Funny Story by Ned Vizzini, after which we talked in general and had some beers. Turns out books and bars go well together.
It took me a while to get the book before the meet, as I kept waiting for it to be available at the public library. But when I did have it in hand, and began reading, it didn't take me too long to finish. For a book that dealt with serious issues like depression, this one was a really light read.
The book is about Craig, a teenager living in Brooklyn and leading a seemingly normal life. Except that he's depressed, and has no idea why. After spending a really long time trying to fix it, he decides to end his life. This decision is changed soon enough, and he chooses to spend a few days in the mental ward at the hospital instead. It is his experience here and the people he meets that help him and set the tone for the book.
When I began reading the book, I thought of Catcher In The Rye (as I mentioned in an earlier post). And after a while, I thought of One Flew Over The Cuckoo's Nest. The topics might relate to the books I thought of, but this one was very different. One aspect of the book I really liked was that Craig explained how little things would depress him. The little things would link to other thoughts, which would link to some more and eventually lead to a lot of stress. The description made it easier to understand him.
Another interesting, book related observation I'd like to mention is how many people I see reading while commuting in trains. It's such a productive way to spend the time, and I see such variety of topics read. I make sure to carry one too, and the practice is really helping me come closer to my book goal this year (which I will mention in my 25 before 25 list soon!).