Fall's here!
October 15, 2012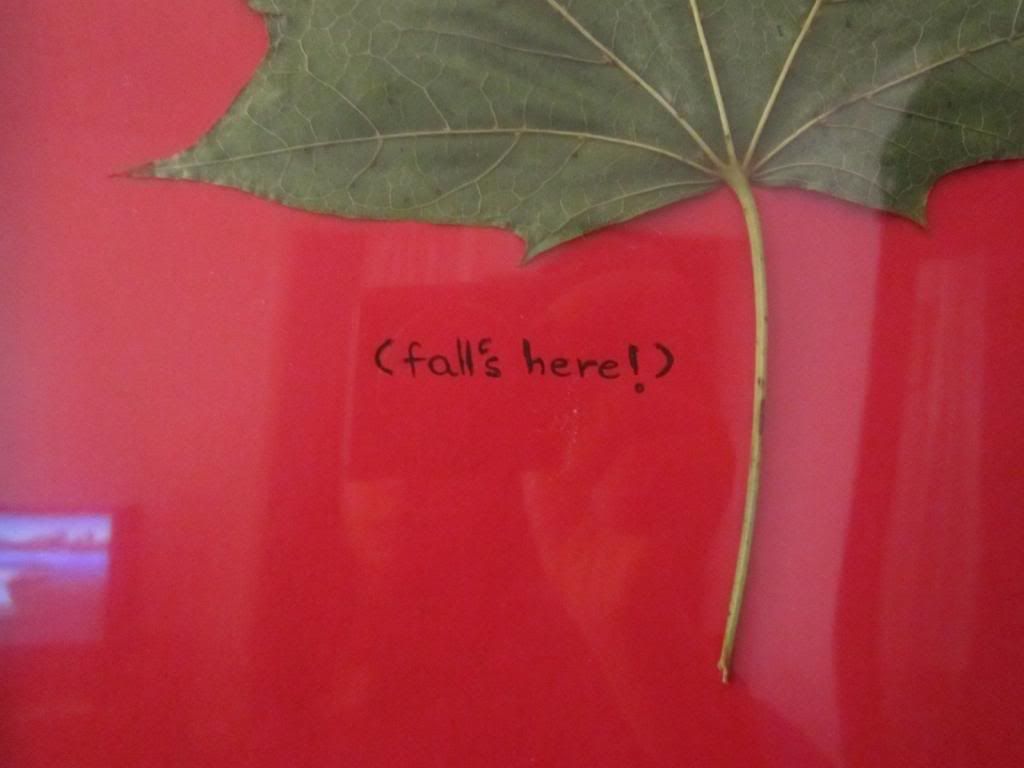 It's cold, and raining and sidewalks are covered with slippery leaves but fall is here and I love it! For the past month, there have been signs of it's arrival (a list of which I plan to post one day). The falling leaves are probably most prominent. I found a really pretty looking one in our backyard the other day, and it was my sister's idea to frame it. What better way to welcome the new season than to have the essence of it hanging in the living room?
It was really simple to do too. I just kept the leaf in a heavy magazine for a couple of days to dry it completely. Then framed it using the leftover craft paper from
the wall art
. Not before the enthusiastic 'fall's here!' of course.
Fall's also the best time to wear hats. But then again, any time is. I need to get me some more.