So what's the lunch special?
October 26, 2012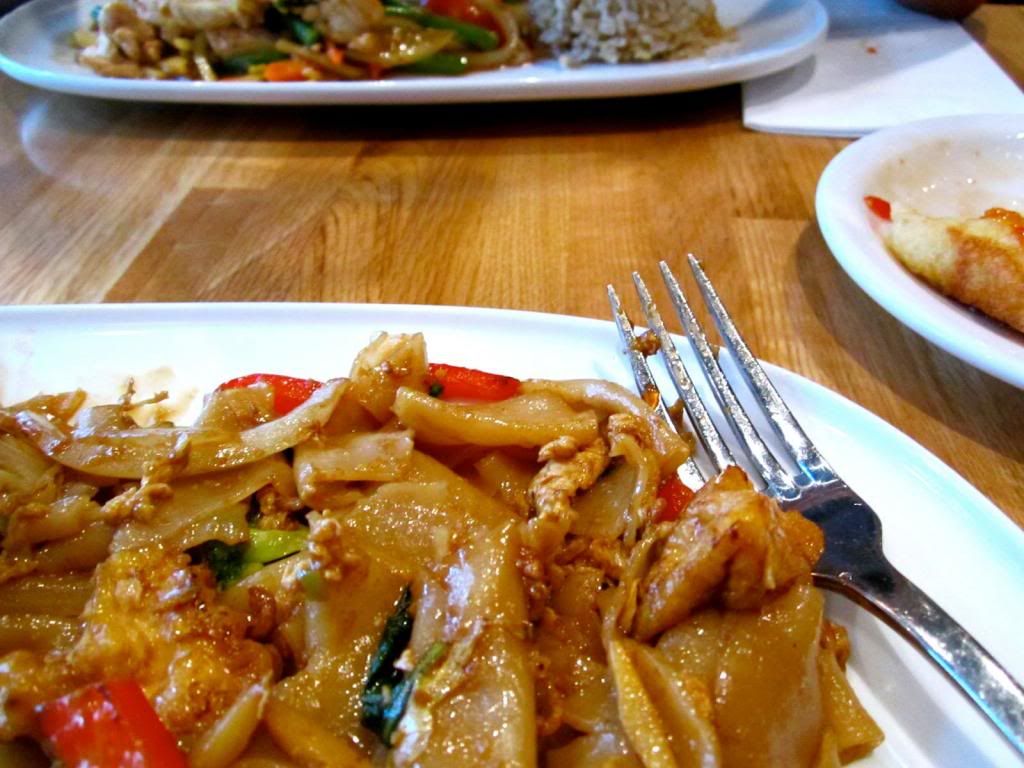 It was beautiful weather today (little did we know that a hurricane was just around the corner) so my sister and I decided to catch a lunch special at one of the numerous restaurants that are situated around our place. Thanks to some research she did we walked to Nahm, a thai restaurant with an extremely jovial and friendly owner. There we filled up on crispy spring rolls, fried tofu, spicy noodles and chicken(for her) in basil sauce. Everything was so good, and the owner's pleasant disposition made the meal even more enjoyable.
I spend the next few hours in class yawning like crazy. No, didn't really think that through. My bright stockings helped me stay awake of course.